About Us
About Rainbow Advertising & Promotional Products
Rainbow Advertising, Printing and Promotional Products is located in the Dallas / Fort Worth, Texas metroplex and has been helping companies build brand awareness, drive sales, retain and reward employees for over 20 years. The Company has a successful track record delivering promotional and specialty advertising programs for many Fortune 500 companies and smaller businesses alike.
Here are a few ways Rainbow Advertising & Promotions can help you achieve your objectives:
Sales Contests & Incentives
Boost morale and inject some friendly competition into your sales efforts with a sales contest. Promotional products can kick off a sales program for your team and provide an extra spark of motivation. Awards and incentive programs using promotional products that are aligned around corporate goals can improve performance and motivate employees to increase sales and provide better customer service.
Employee Awards & Recognition
Employees who feel they are part of a team work harder and achieve more. Corporate promotional products and embroidered or screen printed corporate apparel provides encouragement, foster company loyalty, create organizational visibility, and increase pride. The right promotional items can even promote the feeling of corporate success and job security in employees.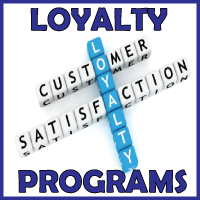 Customer Loyalty
Successful businesses rely heavily on relationships. Promotional gifts and promotional giveaways show customers how much you value and appreciate them. They build a bridge toward better relationships. We can help you find promotional products that foster goodwill, make your customers feel special, and keep them coming back.
Tradeshow Traffic Builders
You spend a great deal of money at trade shows to showcase your products. Make sure you stand out in the exhibit hall by providing unique or useful promotional items that keep your name in front of customers after they leave the show. We have great tradeshow giveaway ideas that will help you build tradeshow traffic and create a buzz, resulting in better tradeshow leads and outcomes. If you need help creating a booth or designing brochures and collateral material our creative team can help.
Corporate Identity
Your brand or trademark is an important element of your company's identity, and maintaining a consistent image is critical to your success. Don't trust your company image or logo to a provider who only focuses on price when quality, consistency, reliability, and service are just as important. Whether embroidery, screen printing, or engraving is used, we can help you create a brand standard with a consistent quality and look on any item you put your logo on. Our service and guaranteed satisfaction sets us apart from the competition.
Promotional Products * Embroidery * Screen Printing * Engraving * Business Cards, Brochures & Banner Printing* Direct Mail * Art & Design Services
Markets Served - Nationally online
Markets Served Locally – Dallas /Fort Worth Metroplex

Dallas, TX 75201

Addison, TX 75001

Arlington , TX 76001

Carrollton, TX 75011

Coppell, TX 75019

Irving, TX 75014

Lewisville, 75022

Richardson , TX 75080

Fort Worth 76102

Bedford, TX 76021

Colleyville, TX 76034

Euless, TX 76039

Grapevine, TX 76051

Hurst, TX 76054

Keller, TX 76262

Southlake, TX 76092

Rainbow Advertising & Promotions

3904 West Vickery Blvd
Fort Worth, TX 76107

Phone:

Office: 817-738-3838
Toll-Free Phone: 800-645-7377
Fax: 817-377-4430

Email:

Olivia Bowd
Manager/Customer Service